WHAT:  Assist with Novice Lessons @ COOK Park
WHEN: SUNDAYS June 6th thru August 29th
TIME: Noon to 1 pm
SIGNUP: (click the box below)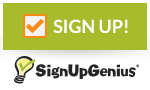 RAPA will be offering lessons to any novice player June-August.  In order to make this a success, we are asking RAPA members to help with lessons. We have created a Signup Genius to organize these events. You can sign up once or all 12 times!  No training or instructing experience is necessary.
Our Lead Instructor, John Dockerty will introduce some pickleball basics to the group and then you'll take 4 Novice players onto a court and cover dinking, serving, and engage them in a short game.  (More details provided on the Signup Genius page)
John will be our Main Instructor for the June Sessions only. He'll be stepping down from that role in July, so if anyone is interested in leading the classes for July and August, please reach out to John for more information.   THANK YOU!
 Link for Lesson Volunteers/Helpers: